by Matthew Cobb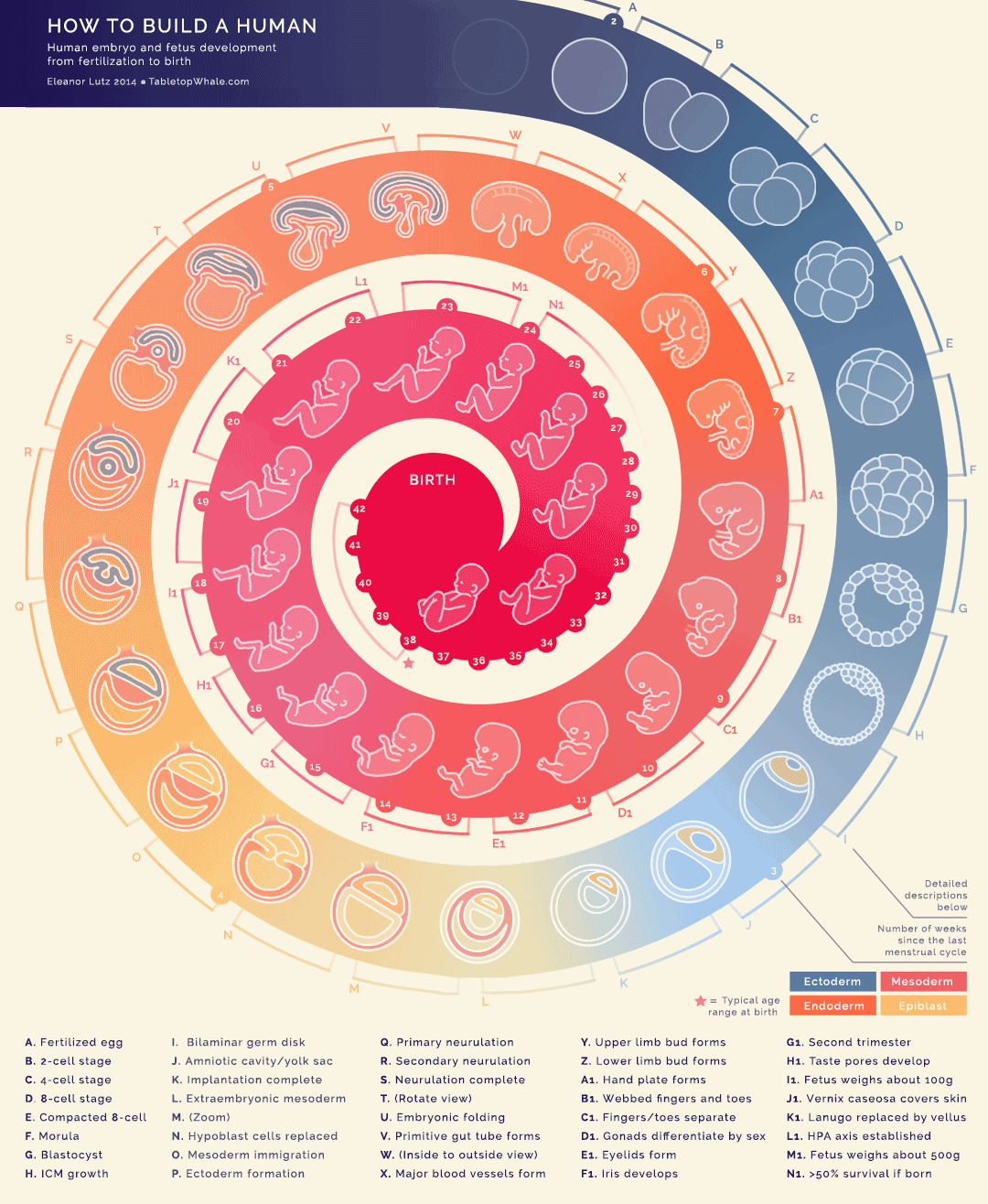 I can't work out a way of presenting this in a reduced size and allowing you to embiggen it, so this is how it is.
The gif is by Eleanor Lutz, 'a designer with a molecular biology degree' and was posted here. Eleanor explains:
I've actually wanted to do an embryogenesis GIF for months, but I couldn't quite figure out how to make it work. Then I stumbled acrossthis awesome GIF on Reddit and got the idea to use a spiraling animation style. (Incidentally, if anyone knows who made that GIF I'd love to know). I'm actually really happy with how this turned out. I made this using 44 animations that are 9 frames each. That's 396 sketches total – probably the most complicated GIF I've made so far. I am a little sad that I wasn't able to show size properly though. For example. the 24 week fetus is about 40 times heavier than a 12 week fetus (but you can't tell that from this drawing).