by Matthew Cobb
@MarsCuriosity (the tw*tter feed of Curiosity rover) just posted this image of Gale Crater on Mars, taken on 11 December by the Mars HiRISE (High Resolution Imaging Science Experiment) Camera on the Mars Reconnaissance Orbiter, which we've featured here a number of times. Given how much fun everyone has been having with spotting nightjars and moths, have a go at this. There's a rover hidden somewhere in this pic. Click on the image if you can't spot it:
Here's the big version. See it now?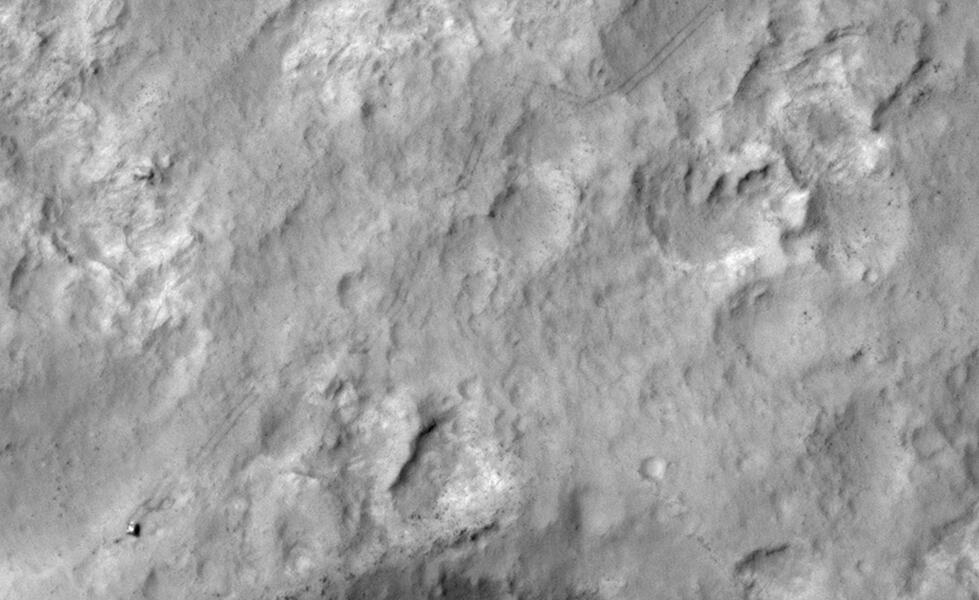 Here's a false colour image of the tracks:
These images were all taken from
here
, and are from NASA/JPL-Caltech/Univ. of Arizona.
And for those of you in the UK, it'll shortly be time to go and watch the brilliant
Stargazing Live
from the Jodrell Bank Observatory of the University of Manchester. They have been doing some great stuff crowd-sourcing gravitational lenses, which they'll be reporting on tonight. To see what the fuss is about, go
here
and join in. This is a crowdsourcing project by Zooniverse, who also did the spiders of Mars project
we talked about this time last year
.
And above all, it appears that Tuesday's coronal mass ejection from the Sun may lead to the northern lights being visible even from Manchester, after midnight! Woop woop!