by Grania
Just in case you think rightwing homophobic nuttery is confined to a certain political party in a certain country south of Canada and north of Mexico, here's heartening news. Or not.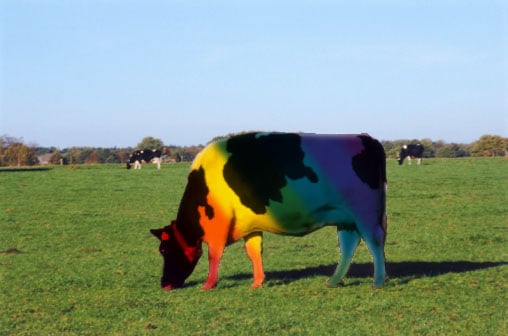 Australia's agricultural minister Barnaby Joyce is finally achieving global fame for claiming that legalising same-sex marriage could damage cattle exports.
The Independent reports him as saying:
"Where we live economically is south-east Asia, that's where our cattle go" he argued.

"When we go there, there are judgments whether you like it or not that are made about us. They see us as decadent."
He apparently previously opposed legislation allowing same-sex marriage on the basis that it would prevent his daughters from marrying men, so it is probably safe to say that he is not Australia's finest example of a logical thinker.
So here's a poll. Without knowing a thing about the man or his politics, which of the following statements do you believe to be most likely to be actual positions held by Joyce?
Because you are all psychic, you all correctly chose: (answers below the fold)
Yes, Yes and No.